I want to THANK Patti Brown for this wonderful guest post! I know you all will be blessed!

Ever had one of those days? When everything seems to go wrong and by late afternoon you feel like you've been scaling Mt Everest?
Yet you still have the peak to ascend, because dinner is next and you have no idea what to make.
Cereal? Sandwiches? Or maybe Super Dad will come to the rescue and take the family out to eat? Yep. Been there. I love to cook, and have always enjoyed making our meals from scratch. But our family's life is incredibly busy. I can't count the number of times I have made it to that point in the day only to realize I have no clue what we are going to eat. Until
Build A Menu
.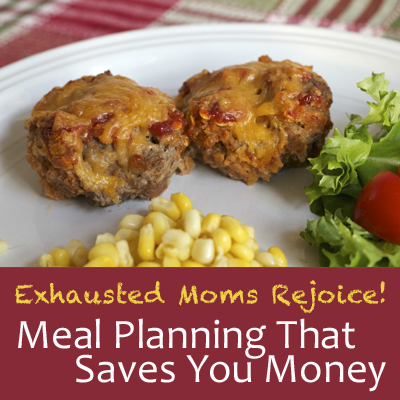 My Build A Menu Story
A few years ago I learned about a new meal planning service called
Build A Menu
. This service promised to help me plan menus for the week,
and
save money on my food budget. It seemed too good to be true, but I trusted the woman who told me, so I figured I'd give it a try. It turned out that Build A Menu was even better than I expected - in addition to planning meals and saving money, a portion of my subscription was donated to kids in need. Karee and Lisa, the sisters who run Build A Menu, are homeschooling and adoptive moms with huge hearts for orphans. I love this!
I have been a Build A Menu subscriber ever since. My kids and I even did a stint writing "Cooking With Kids" recipes for the Build A Menu blog.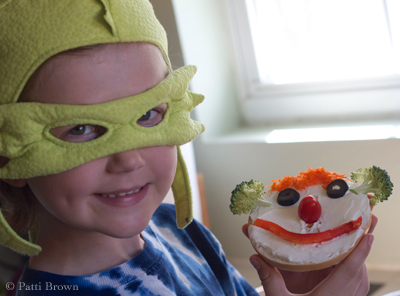 Meal Planning How-To
So how do you plan meals with Build A Menu?
Choose the store you like to shop at most
Pick your recipes (breakfast, lunch, dinner, sides, desserts and snacks)
Build and schedule your menu
Print your recipes, shopping list and calendar
For a more detailed explanation, check out their video
here
. Unlike most meal planning programs I have seen, I am not limited to exactly seven of each meal.
Build A Menu
allows limitless additions - in fact one time I tested it and added 85 dinners to my menu! This is super helpful because I may need to make a menu for 10 days instead of 7, or I might see a dinner recipe I'd like to use for lunch. And I don't get stuck with only one category of recipe (some menu sites require you to choose only one kind of meal, like "Vegetarian.") This means I can pick recipes that work for the Trim Healthy Mama eaters in our house, and also for the pasta lovers. We have really enjoyed the recipes and the variety. You can see some sample recipes on our blog:
Ham 'n' Egg Cupcakes
and
Kale and Blackberry Salad
. The shopping list feature is also a huge time saver. If I am in a hurry, I can just print it out and race out the door!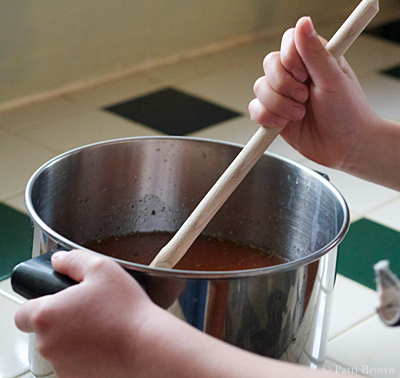 Saving Money
Karee, one of the Build A Menu sisters, has a background in financial planning, and a passion to help families live within their means. Saving money is one of the central purposes of Build A Menu. Here are some of the ways I save money with
Build A Menu
:
When choosing recipes, a little window pops up that shows the ingredients. I really appreciate this feature because I buy many items in bulk. So when money is tight, I can choose recipes for which I already have most of the ingredients.
Because recipe selections vary to match the seasons, ingredients in the recipes I pick are often on sale.
Each ingredient on the shopping list is shown with the price most recently found at MY store! So I know exactly how much I will spend to make a recipe. This is a super cool feature.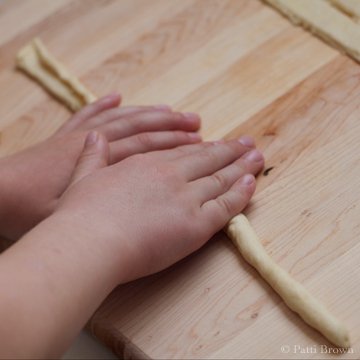 An Example of Why I Love Build A Menu
A while back we went on a road trip to New England. We drove from Massachusetts back home to Texas in 43 hours. I was
exhausted
. But guess what? I'm a mom and the show must go on. I woke up the next morning, got on
Build A Menu
, and in 10 minutes had a menu ready for the week. I was so happy I wrote to Karee and Lisa:
I was just throwing my shopping list together and marveling that even though I am exhausted from driving back to TX from MA in less than 2 days, I am going to be able to fly through my grocery store this afternoon in under 30 minutes, and have ingredients for 7 fabulous dinners when I walk out the door. Those dinners plus sides and a lunch or two came to something like $55, and I won't even spend that much because I already have some of the ingredients.
Awesome Sale - Only 67¢ a Week!
Build A Menu is running a
huge
sale right now - more than 50% off a year long subscription. Normally $76, you can sign up for just $35 right now.
That works out to
only 67¢ a week!
I know I save much more than 67¢ a week using
Build A Menu
.
They offer a 30 day, 100% refund policy. No risk - if you sign up and find it's not for you, just cancel!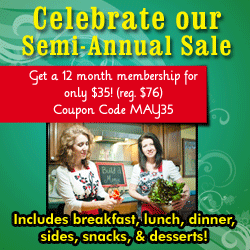 Bio:
Patti Brown home schools her three children in the heart of Texas. She blogs about the home arts with her daughter at Blossoms and Posies (
http://blossomsandposies.com/blog/about-us/
), and writes on her personal blog Joyful Mama (
http://joyfulmama.com
) about her journey of faith. She is also writes for the bible study site Do Not Depart (
http://donotdepart.com/
).
You can also find Patti here:
twitter - https://twitter.com/BlossomsNPosies
facebook - https://www.facebook.com/BlossomsAndPosies
pinterest - http://www.pinterest.com/blossomsnposies/
Thank you so much Patti!!!